There are hundreds, if not thousands of tutorials on the internet on how to take HDR photos. Some are good, some are awful, and some will shatter your perception of what photography is and how you should approach it.
We set out to find the best HDR tutorials out there and create a definitive list to share with our readers. This list is a combination of all of the HDR tutorials we've found most useful in our own quest to become better HDR photographers.
---
General HDR Tutorial
Need a place to get started? Just want to learn the basics of how to capture and edit an HDR image? Well look no further, here are our favorite tutorials on the internet for how to create an HDR image. Note: You may need to pick up some HDR software before you dive in.
Stuck in Customs HDR Tutorial – The original HDR tutorial by which all others are measured.  If you've been into HDR for awhile (or even if not) you're probably familiar with Trey Ratcliff and his site Stuck in Customs. His site features some incredible HDR photographs, as well as one of the best tutorials out there for the general process of creating an HDR image in Photomatix. If you're just beginning this is an excellent starting point.
---
Vanilla Days HDR Tutorial –  The Vanilla Days HDR tutorial is another one that's been around for awhile (close to 3 years now), but still has good relevant information for how to create an HDR photo.  This is another one that is specific to Photomatix, but regardless of which software you use, the principles are the same.
---
Second Picture HDR Tonemapping Tutorial – This is one of my favorite HDR tutorials out there – period.  They keep it really simple, but give you the exact settings that they use in Photomatix and Photoshop in order to achieve the results they got.  This gives you a reference point in your own work, and gives you a bit of an idea of how adjustments like gamma, white point, black point etc.  I also really like how they show the photo all the way through, you can see how the ugly halos are removed and how the detail is enhanced by the time they are through.  Highly recommended.
---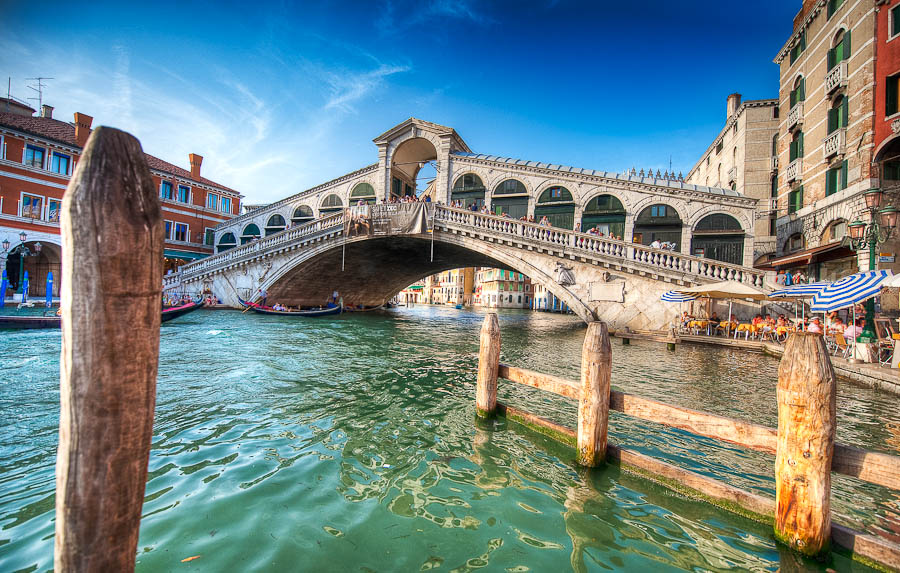 Blame the Monkey Intro to HDR – This is less of a tutorial and more of an overview about what HDR is, and how you can use the technique to improve your photography.  There are a few Blame the Monkey tutorials in this list, mostly just because they're very easy to follow, give cool examples, and provide some value in the process.  If you don't even know what HDR is, then this is probably the best place to start.
---
High Dynamic Range Explained – Unlike some of the tutorials on here, this post really illustrates what HDR is and the situations when the technique is (and isn't) necessary.  As with the Blame the Monkey intro above, if you're still not entirely sure what HDR is and how it can help your photography, this is a fantastic tutorial to read.
---
Realistic HDR Photos
Generally speaking the best use of this technique is for realistic photos.  You're able to create scenes that just can't be replicated from traditional camera technology.  Here are our favorite tutorials for realistic HDR photos.
Realistic HDR Photoshop Tutorial – Personally, I think "realistic HDR" is the best application for the technique, that's why Trey has had so much success.  While I think the spacing and format of this particular tutorial could use a little work, it gets big bonus points for teaching you how to shoot a realistic landscape using HDR.  I'd love to see more people helping others learn how to do this, as opposed to the over saturated skies and video game like effects we often see.
---
Gizmodo Realistic HDR Tutorial – Usually sites like Gizmodo or major non-photography specific websites don't exactly have the most indepth tutorials.  This one is the exception.  I've found this post to be useful when it comes to understanding the difference between "good" and "bad" HDR and teaches you the basics of how to achieve the former.
Fake HDR
Don't have time to create full blown high dynamic range photos?  No problem, learn how to use HDR toning tools with these "fake HDR" tutorials!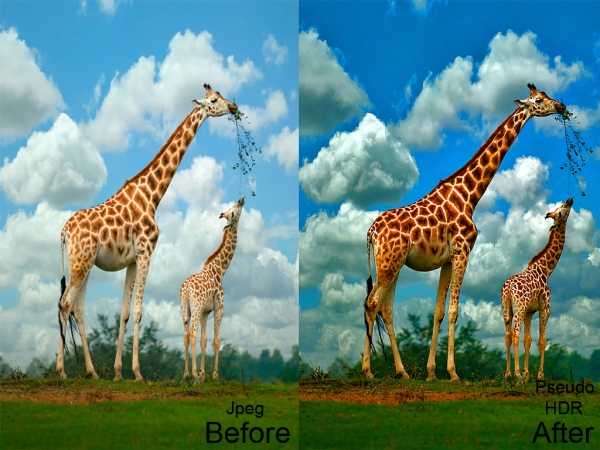 ---
How to Create a Psuedo HDR from JPEG – While here at HDR software we generally aren't huge fans of HDR toning – we know that a lot of you out there are.  Whether you like the look, or just don't have the patience to create legit HDR shots, we figured we would give you a little love in this tutorial anyway.  This tutorial from Pxleyes shows you how to use Photoshop in order to add a bit of pop to your standard JPEGs.
HDR Layer Masking Techniques
When it comes to advanced HDR techniques, layer masking is one of my most important, and difficult.  Learn how to eliminate ghosts, halos, and create the best photos possible with these layer masking tutorials.
---
Correcting Halos – One of the most common HDR mistakes by amateurs is not correcting halos. Straight out of Photomatix or HDR Efex Pro, oftentimes elements of a shot will be surrounded in halos – especially anything shot against a blue sky.  Fixing these halos isn't the easiest thing in the world, but it's what sets a good HDR photographer apart from a bad one. This tutorial shows you how to use Photoshop to eliminate, or at least reduce the effect of these halos.  This tutorial was created with Photoshop CS3, but the concepts are still relavent today.
---
Advanced HDR Layer Masking – Learning how to effectively layer mask is the most important advanced HDR skill you can learn.  It isn't easy, and to be done well, pretty much requires that you have Photoshop.  So there are significant barriers to entry for the average person.  That said, if you want to start dabbling in Layer Masking, this tutorial is a good place to start. While the effects here aren't nearly as dramatic as they could be (such as removing ghosted cars and such), you'll at least get more familiar with the technique.
---
HDR Using Free Software
Qtpsfgui and Gimp – Some of us are cheap. Others aren't sure they want to spend hundreds of dollars on a hobby they may or may not follow through on. Regardless of your reason for not wanting to spend money, there is software out there that actually works really well.  Gimp and Qtpsfgui (I have no idea where the hell they got that name) are arguably the best one/two punch when it comes to free HDR editing.  This tutorial walks you through HDR creation in Qtpsfgui and then recommends you use Gimp (rather than Photoshop) for post processing.  IF you are a windows user, you may also want to check out Picturenaut for another good free HDR option.
---
HDR Panoramics
The only thing cooler than an HDR shot or a panorama photo? An HDR panorama of course!  These are some of the most dramatic photographs you can take – learn how to master the technique with these photographs.
HDR Panorama from Unified Photo – These days panorama photos are surprisingly easy to take.  You could even say basic HDR shots are pretty easy to do.  But true HDR panoramas? MUCH more difficult.  This is the best tutorial I've come across for creating incredible HDR panoramas.  You want to take a photo that has some impact – this is where you start.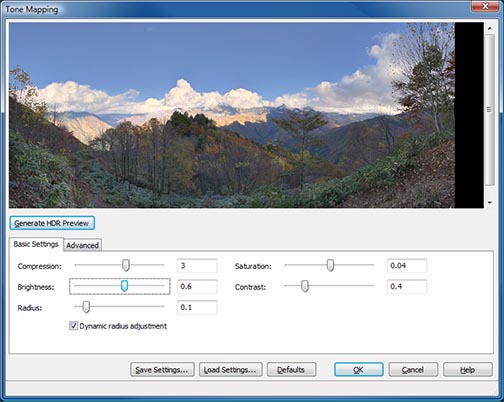 PT GUI HDR Panorama Tutorial – You don't read much about HDR with PT GUI Pro, mostly due to the fact that it's primarily a software for creating panoramas.  That said, the newest versions of the software have some HDR features as well, and if you're serious about these kind of shots, this software and tutorial can be exactly what you need.  Sure you can use a more traditional HDR solution for the processing, and then stitch the panos in Photoshop, but there's something very nice about an all in one solution.
---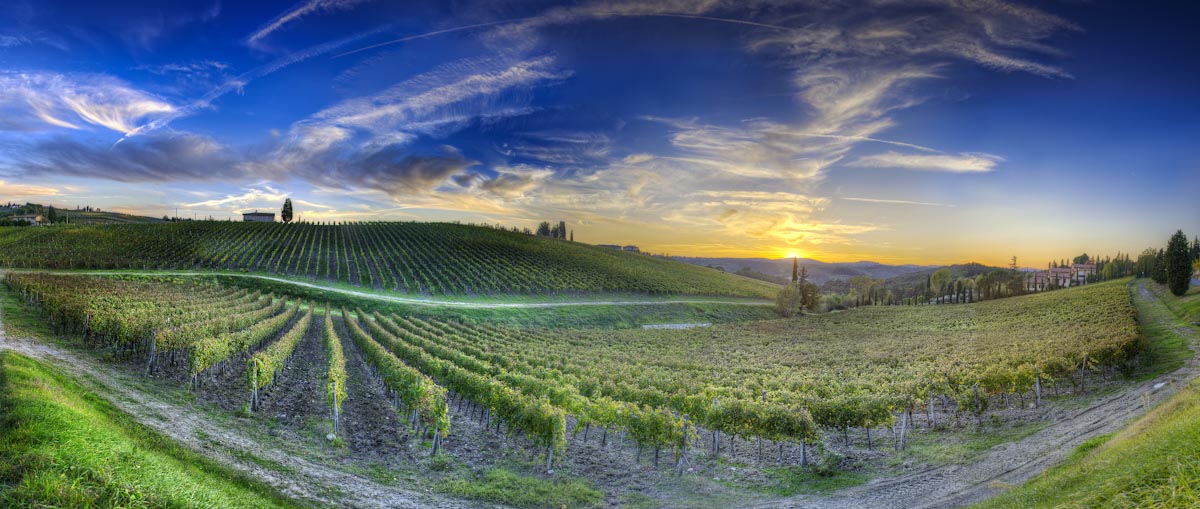 Blame the Monkey Intro to HDR Panoramas – This is the second Blame the Monkey Tutorial we've discussed, and for good reason.  Want to know why it's worth spending the time to do HDR panoramas?  One look at this tutorial and you'll get it.  This tutorial also goes into detail about why it's most effective to shoot vertically instead of horizontal when composing these shots.
---
Single Image HDR
Some of my favorite photographs have been processed from a single RAW image.  This is also the best way to HDR moving subjects – so the following are tutorials on how to create HDR photos from a single image.
Beyond Mega Pixels – Many of us don't have tripods or cameras with fast enough frame rates to really do HDR right.  You can create HDR shots from one RAW photograph as well, and this tutorial shows you how to do just that.  Don't be put off by all of the software it says you need for this tutorial.  Most of it can be overlooked, or you can pick up demos if you really want to get into it.
---
Digital Photography School RAW Image Tutorial – This is one of the best tutorials I've found at DPS.  The author walks you through exactly how to take a single RAW image and turn it into a spectacular HDR photo.  It's pretty remarkable how much information is contained in a RAW image – making it pretty essential if you want to get good HDR results from a single photograph.
---
Best Practices HDR Tutorials
Here are some HDR tutorials that talk about general guidelines, best practices, and shooting HDR photos handheld.
HDR Best Practices Guide from Brian Matiash – Brian is one of my favorite HDR photographers. His urban feel is really unique and makes for some awesome photos.  That said, he didn't disappoint with this best practices guide.  If you want tips from start to finish on how to prepare, shoot, and edit for HDR – this guy covers it.  Highly recommended for the beginning, intermediate, or advanced photographer.
---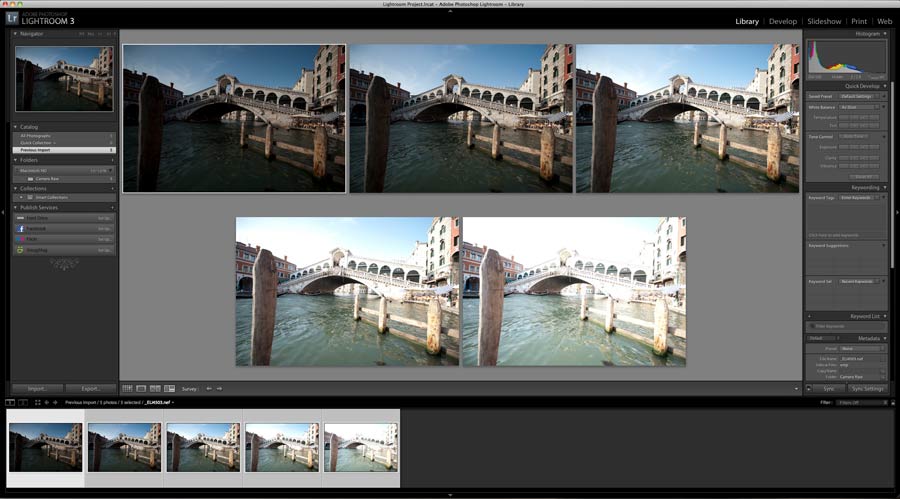 Blame the Monkey Handheld HDR Photography Tutorial – The final blame the monkey tutorial is going to be the most intriguing for many of you.  Generally the best HDR is shot from a tripod.  But let's face it, most of us don't have our tripod with us 24/7 and often times have to rely on our steady hands to get the perfect HDR photo.  This tutorial helps teach you exactly what you need to know to get the most out of your camera in those situations.
---
Help us continue to make this the best HDR tutorial resource on the internet.  What have we missed?  Do you have a favorite tutorial that hasn't been included here? Tell us about it in the comments!
photo credit: Eli Locardi – www.blamethemonkey.com